September 2021
Happy Spring from the Manors Vet team!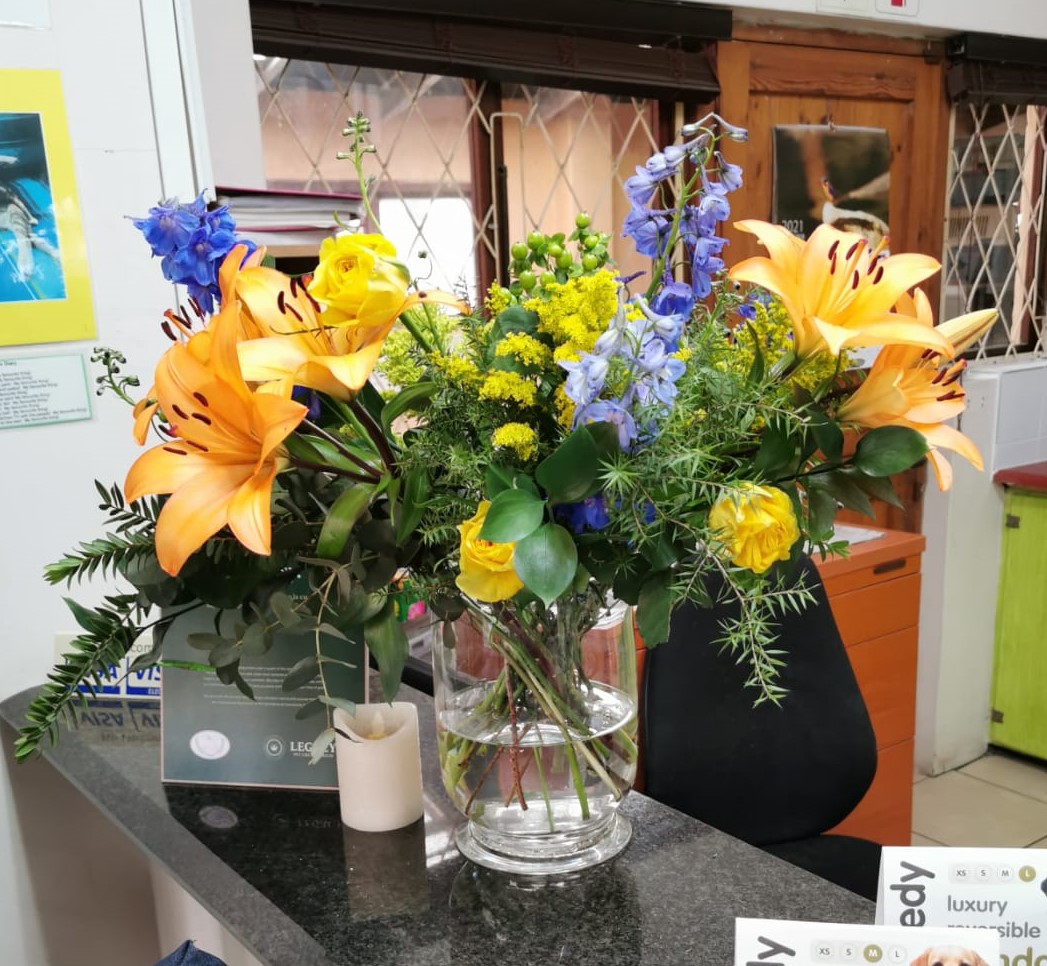 Enjoy Spring time! This is the time of year to freshen up, get those leads out and go for long walks in nature with your four-legged friend. Just remember to treat your dogs and cats for ticks and fleas, and seasonal allergies if they suffer from them.
Photo by Sincerely Media at Unsplash, taken in Port Elizabeth
---
August 2021
Dogs believe every stranger is a friend they haven't met yet. Cats wait for a proper invitation. ≈ Vicki Brown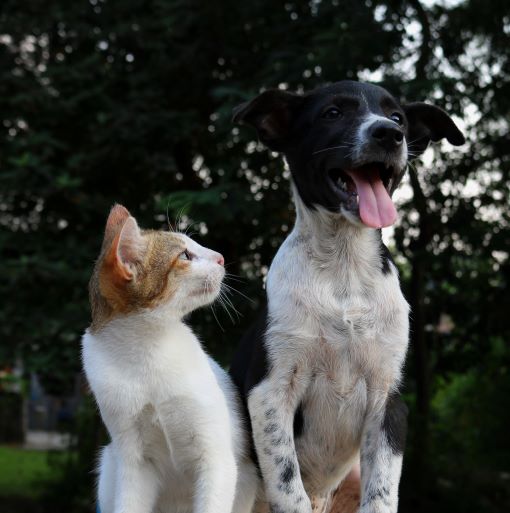 Photo by Anusha Barwa at Unsplash
---
July 2021
"When life grows cold a dog will warm your soul" ≈ Angie Weiland-Crosby
Photo by Adalia Botha at Unsplash
---
June 2021
A client's puppy Josie destroyed 5 toilet rolls! Here is a pic of our receptionist Rachel holding the little culprit; the second pic shows the crime scene! Dynamite comes in small packages.
Cuteness overload!
---------
Just a reminder of our opening hours...
Please take note that we close at 17h00 in the afternoon.
Consulting hours (by appointment only):
Weekdays: 08h00 - 11h00 and 15h00-17h00
Saturdays: 08h00 – 11h30
We are closed on public holidays.
Please call 031 701 0839 or 084 607 1561 to make an appointment.
---
May 2021
Autumn's soul is deep and true ― Angie Weiland-Crosby
Photo by Tereza Hošková at unsplash
A good dog never dies. He always stays. He walks besides you on crisp autumn days when frost is on the fields and winter's drawing near. His head is within our hand in his old way. ―
Mary Carolyn Davies
---
April 2021 Happy Easter!
We would like to wish all our clients a Happy Easter which we hope you will enjoy with your pets.
Please note that Manors Vet is closed over the Easter weekend (including Saturday 3rd April) and will re-open on Tuesday, 6th April 2021.
Photo by freestocks at Unsplash
---
February 2021 ♥
February is the month of love so why not give your furries extra attention by giving them a nice bath, or a brush, or just some cuddles! Hey, they've seen you through the worst of this pandemic so they deserve some TLC.
Image by Ilona Ilyés from Pixabay
---
January 2021
Happy New Year to all our loyal clients and their furkids.
We were pleased to see the back of 2020 and to welcome in a brand new year. We would like to take this opportunity to thank all our loyal clients for their continued support. Although we begin the year with mixed emotions about the future, we do acknowledge that there is so much to be grateful for including our furry friends who bring us so much joy and comfort!
Image credit Gerhard G by Pixabay
---
December 2020
Dr Anda Sinclair and the staff at Manors Vet wish all their loyal clients a very merry Christmas and a happy, healthy New Year!
NB: Over the festive period, Manors Vet will be open from 08h00 - 12h00 from Thursday 24th December until Thursday the 31st December but will be closed on the public holidays. We are not open on Saturday 2nd January 2021.
---
September 2020
Happy Spring season and Heritage Day on the 24th!
Please note our consulting hours (by appointment only):
Weekdays: 08h00 - 11h00 and 15h00-17h00
Saturdays: 08h00 – 10h00
As from 1st October 2020, our consulting hours on Saturdays will be from 08h30 to 11h30.
Our shop is open from 08h00 – 17h00.
We are closed on the Public Holidays (Heritage Day).
---
July 2020
Smudge, the happy hound on wheels
This old girl loves walks but old age has caught up with her. So now her devoted and loving family take her around the hood on wheels.
Covid-19 notice:
Please take note that we will now close earlier at 17h00 in the afternoon.
Our consulting hours are temporarily changing as follows:
Weekdays: 08h00 - 11h00 and 15h00-17h00
Saturdays: 08h00 – 10h00
Our shop will remain open from 08h00 – 17h00. All brands will be available at the shop as usual.
We will be closed on the Public Holidays (Good Friday, Easter Sunday, Family Day, Freedom Day, Workers Day)
Please call 031 701 0839 or 084 607 1561 to make an appointment. Please contact us for a signed permit to visit us if you need one: This email address is being protected from spambots. You need JavaScript enabled to view it.
Please read the full letter below for more important information regarding the COVID 19 lock down.
Manors Vet Letter to Clients re Covid 19
Stay home, we love having you home with us!
ID 85197867 © publicdomainstockphotos | Dreamstime.com
---
Image by Karsten Paulick from Pixabay
March 2020
Is your cat looking like the 'cat that ate the canary'? If you love cats as well as garden birds read further for some tips on how to prevent attacks.
Cats and Garden Birds
Extract from web article, reproduced here with kind permission from the National Council of SPCAs: https://nspca.co.za/

Cats are individuals and their behaviour varies widely. Some are prolific hunters. They will catch whatever they come across rather than actively hunting a particular species. This means that whatever is most abundant or most vulnerable is most likely to be caught. Cats will catch prey regardless of whether or not they are hungry.
Is there any such thing as a bird-friendly garden?
♥Where cats may be a problem, avoid putting food on the ground but use a bird table where cats cannot reach it.




♥Place feeders high off the ground but away from surfaces from which a cat could jump.




♥Place spiny plants or an uncomfortable surface around the base of the feeding station to prevent cats sitting underneath.




♥Place an upturned tin or cone underneath the feeding table to prevent cats from climbing the post.




♥Position any nest boxes where cats cannot reach them or sit close to them (preventing the parent birds from getting to the box).
Read the full article here:
https://nspca.co.za/educational-material/cats-and-garden-birds/
---
February 2020
February is the month of love so let's give our pets some extra TLC this Valentine's.
"A dog is the only thing on earth that loves you more than he loves himself." Josh Billings
♥♥♥♥
---
January 2020
Thank you to our valued clients for your loyalty over the past year. Manors vet wishes you a happy and healthy New Year!
"Until one has loved an animal, part of one's soul remains unawakened." Anatole France